This blog offers a concise roadmap with 4 tailored questions for the automotive and mobility industry, crucial for cloud-native adoption. Let's lay out the groundwork first. What should a cloud-native strategy bring to the table for you?
A cloud-based solution should allow you to:
Optimize your internal processes while enhancing automation and digitalization
Market and scale your complete product scope in a flexible way
Make qualitative and data-driven decisions in a secure environment
Enhance your customer experience while staying on top of innovative financing solutions
Ultimately, moving to the cloud should empower you to focus on your core business: providing your customers with the best mobility solutions and services. It should not keep you awake at night, that's for sure.
Before deciding on the right cloud-based solutions, let's first delve into 4 questions that will empower you in your quest for a cloud-based approach.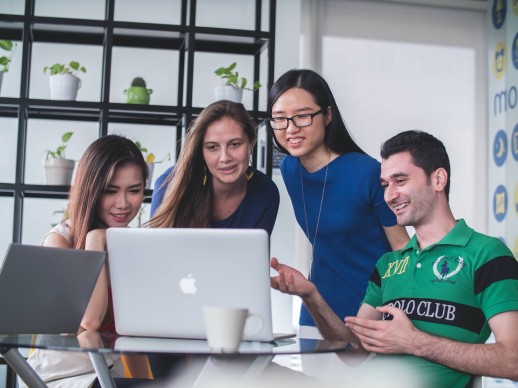 Question 1: Does the migration to cloud allow you to scale and perform with zero downtime?
Always on, always available, everywhere. Cloud solutions provide always-on applications with near-zero downtime and availability for your customers. No need to worry about the performance of your infrastructure, technical hick-ups or platform updates. The systems are highly resilient and keep your organization immune to volume demand spikes or lower capacity. A cloud platform with no downtime truly is an economic driver for your company. You can shift around any workload and grow without surprise costs or overruns.
Question 2: Can the configuration possibilities stand the test of time?
To stay ahead of the pack, you want to be free from laborious, ineffective and manual processes. In this rapidly changing environment, you want to optimize your business processes. So, ask yourself: will these processes still be adaptable in 5 years? It's good to keep this question in mind while evaluating options for optimization. The power to configure your application allows you to easily and quickly meet any challenges or opportunities that come your way, even unplanned and urgent needs. Cloud-based solutions significantly have a higher level of configurability than their physical counterparts. This liberates cloud users from time-consuming, costly (external) development for custom processes. Just think about custom pricing and contract management…
Question 3: Does it empower you to innovate and extend at your own pace?
All organizations have multiple applications and technologies supporting their operations such as CRM, sales tools, POS systems, and supply chain systems… In line with current evolutions, most of these are already cloud-based. Obviously, your business platforms – the beating heart of your organization – cannot stay behind. Cloud-based solutions have powerful native integrations and orchestration capabilities, supporting end-to-end processes and extensibility. By making sure your interoperability and extensibility is up to speed first, you create a solid foundation that helps you to innovate at your own pace. After all, a high level of integration helps you to consolidate costly, niche systems and launch unique organizational or industrial innovations to keep you in a market-leading position.
Question 4: Does the level of security instill confidence?
Security is key. Your security needs to be proactive, easy to manage, and as responsive as the systems and applications you're protecting. While the security of many legacy systems was bolted on after the product was conceived, cloud vendors have built-in auditability and security from the start. The result? You save time and resources because you don't have to continuously catch up with the latest security trends and investments.
Supercharge your business focus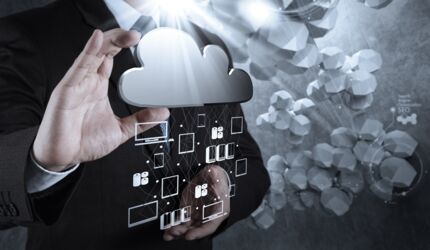 Cloud-native solutions should help you to focus on your business. Similarly, the migration to the cloud should not distract you from your core activity. That's why the quality of that journey is as important as its result. The journey to cloud-native solutions should not give you nightmares. It should give you the confidence to focus on what matters the most: your business.
IT teams can be wary of high stakes migration processes, but the change does not have to be disruptive. With the right partner, such transitions can run smoothly without any downtime. By keeping the 4 criteria above in mind, you can stay ahead of the game and find the cloud-native solutions that truly match your needs and those of your customers.
Dive into our step-by-step guide and unlock the potential of your business in the cloud: Navigate cloud evolution.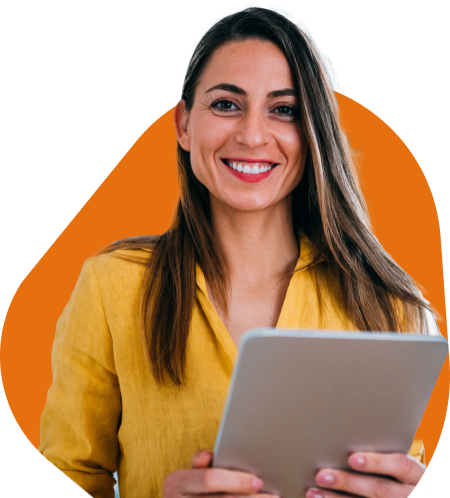 Get in touch
Talk to an expert
Eager to discover how you and your customers can benefit from Miles Modules? Reach out to one of our experts for an in-depth discussion about your requirements and specific needs.