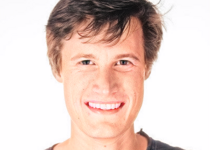 In this role, Steffen will guide the company in continuing to develop industry-leading solutions for fleet and mobility services. For this, he will closely align product development with the industry's needs and challenges.
Based in the Ghent headquarters in Belgium, Steffen will play a central role in advancing innovative mobility opportunities in the years to come. He is dedicated to building products that truly benefit its customers and that delight its users. He believes in creating strategic focus in order to set up teams for success.
"The mobility market is now highly disruptive, with the electrification of vehicles and the numerous changes in car ownership and in the mobility mix", Steffen says. "This is relevant for almost every individual on this planet, and I am very excited to have joined such a passionate and driven team."
Previously, Steffen worked as Product & Engineering Director at Showpad, a company specializing in sales enablement software. Steffen was responsible for product management and software delivery for the platform domains, as well as driving the overall product strategy. Steffen also has a strong consulting background, having started his career at Boston Consulting Group (BCG).
Steffen studied Engineering Physics at the University of Ghent. He also loves skiing and mountain biking, and spending time with his family. He has two children, aged one and three.