The bravest (and maybe a little bit crazy) souls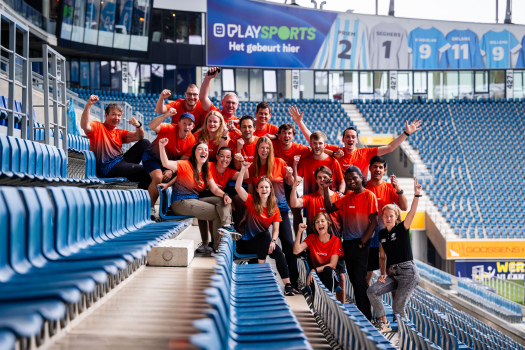 Twenty Soficans from all corners of the globe signed up to get prepared for their first half or full marathon. These folks aren't just employees; they're the Best Us Ambassadors, on a mission to embody Sofico's spirit of always striving to be the best version of oneself.  
Embracing the challenge like pros
Following in the speedy footsteps of last year's trailblazers, this year's batch dove headfirst into their marathon prep with all the enthusiasm of someone who just found out they won the lottery. They kicked things off with a series of assessments, including a DEXA scan (because who doesn't love a good scan?) and a lactate test on the treadmill. The big takeaway? "Run slow to run fast!" – a mantra that's about to become their new favorite workout anthem. 
In addition to the physical assessments, our Best Us Ambassadors dove into three workshops that were practically the marathon equivalent of a superhero training montage. Think test results analysis, warm-up and stretching techniques, and the secrets to optimal running and breathing. A holistic preparation day that will undoubtedly propel them to unimaginable results on March 24, 2024! 
Keep up with the Ambassadors!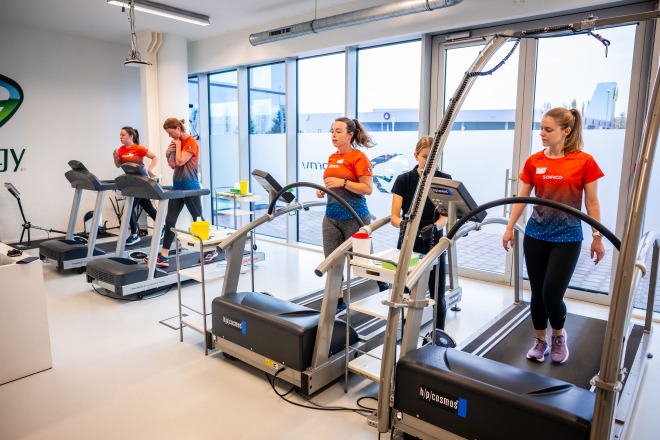 Fast forward to today, and the road to the Sofico Ghent Marathon 2024 is officially open for business. Nelle Houwen, one of our fearless Best Us Ambassadors, summed it up perfectly: "The energy and excitement of everyone in the program is truly exhilarating. Challenging yourself physically and emotionally has an impact, and doing it with others by your side makes it unforgettable." We couldn't agree more, Nelle! 
Stay glued to your screens because we'll be dishing out regular updates on the Best Us Ambassadors' journey – the highs, the lows, the moments of revelation, and maybe a bit of friendly competition. We're not just colleagues; we're a cheer squad on steroids, and we can't wait to see these Soficans transform into marathon rock stars! 
Oh, and if you're feeling nostalgic, take a trip down memory lane with last year's Best Us Ambassador program. 
Get ready to witness the greatness of the Best Us Ambassadors on Sofico's socials! 🏃‍♀️🏃‍♂️
Check out the training kickoff video