This blog unveils the 4 innovative advancements for you that are currently driving the future of the industry. By using them to your advantage, you not only stand out, but you will outshine your competition. Find out the intricate challenges these trends present and explore the strategic approaches to proactively conquer them. Are you ready to lead the pack?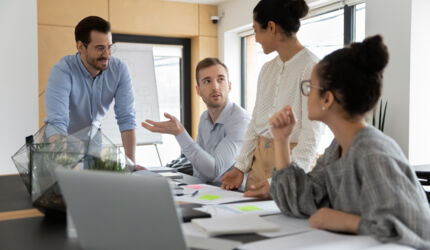 The first step to staying on top of tech innovations? Start with exploring the digital heartbeat of your processes. Ask yourself: are your existing processes efficiently digitalized and automated? Of course, exploring uncharted territories of digitalization and going off course to optimize your daily operations comes with a risk or two: you might end up with fragmented IT landscapes, the tragic loss of valuable data in your legacy IT, or you're faced with the need to compile operational expenses in an attempt to lower capital expenses, to name just a few.
So, what deserves your ultimate attention in your quest for digitalization and automation? It's the art of seamless integration and process orchestration with other platforms. This isn't just a matter of connecting all the pieces of the puzzle. Figuring out a durable digitalization and automation process is the essential starting point of your future success.
A shift towards usage-based financing and extra mobility services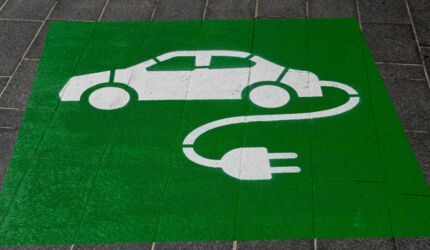 Ride-sharing, car-sharing, mobility as a service… New customer mobility demands are skyrocketing. This is forcing mobility providers to expand their product offerings and explore new business models. It's all about catering to the evolving needs of customers, fueled by more usage-based financing. This explains the rise of innovative financing solutions such as pay-per-mile, pay-per-use, outcome-based and subscription-based financing.
The true challenge in all of this? Ensuring that whatever direction you are taking, you always keep scalability and flexibility in mind. Map out your existing processes and be critical about how you can implement growth in a flexible way while staying in tune with your established processes.
Today's businesses generate more data than ever before. Thanks to data, you're able to make more informed decisions than at any point in history. It's a true revolution: efficient use of data optimizes cost savings and improves overall performance. The sky is the limit when you think of all the possibilities: leveraging data, analytics, machine learning and artificial intelligence for risk management, portfolio management, forecast performance, fleet utilization, maintenance, optimizing financing terms…
However, the holy grail also comes with several questions about the actual use, interpretation, background and – perhaps most importantly – data security. How do you safeguard who has access to the data? How can you ensure accuracy and remain on top of any changes? Security is key in all of this. It should be top of mind when you're thinking about installing new processes or introducing new digital systems. So, you can move forward with data in a confident way.
Enhanced customer experience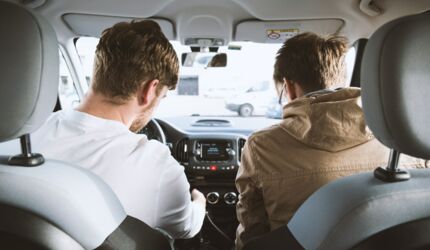 Seamless, user-friendly and personalized. Customers expect an optimal digital experience when accessing information, submitting applications, reviewing contracts, making payments, and managing their accounts online. According to McKinsey, 60% of customers would value a "simply simple "- approach in their conversations with mobility providers, with a one-page summary about leasing rates, charges, and key contact details, for example (McKinsey, 2023).
This marks a clear call to action for mobility providers to improve a customer's experience. Not only when it comes to driving a car, truck, bike, e-scooter… It's also about every step or touchpoint during the interaction between a mobility provider and a customer: from the initial research a customer conducts to the actual quoting process and negotiation phases, all the way to finally closing a contract. Customers expect a smooth ride. With more players focusing on selling directly to customers, it's safe to say that the one that manages to provide the best experience, is most likely to win over the customers. Clearly this emphasizes the need and the challenge for digital tools such as consumer portals, dealer portals…to be highly integrated, configurable and scalable in their platforms and findings.
Overcoming challenges & driving innovation
In our dynamic landscape, the above trends are propelling our industry forward. However, these trends bring their own challenges: disconnected IT systems, a lack of flexibility to scale your processes, losing touch with customization and integration options, or even a breach in your data security. It goes to show that every technological advancement and accompanying challenge make investments in cloud-based technology a necessity.
Cloud-based solutions have the power to seamlessly integrate processes, adopt new business models, build secure data capabilities and customize the customer experience. But how do you adopt a cloud-based approach? A cloud-based migration might look daunting, but when you've set the right priorities, your journey's foundations are solid.
You can read more on identifying your priorities in the next blog: Moving to the cloud: 4 questions to consider before starting.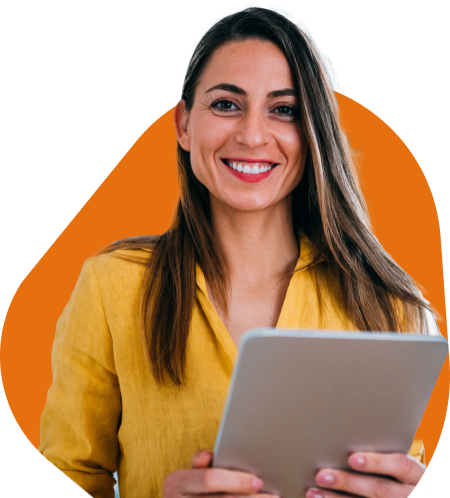 Get in touch
Talk to an expert
Eager to discover how you and your customers can benefit from Miles Modules? Reach out to one of our experts for an in-depth discussion about your requirements and specific needs.