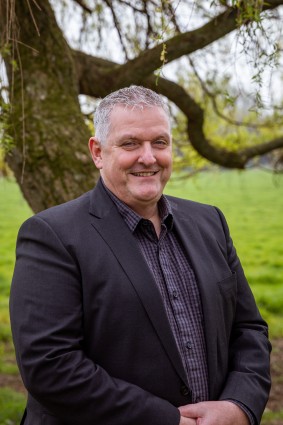 Fleet Management Weekly sat down for an exclusive interview with Sofico's CEO Gémar Hompes to talk about what this move means for Sofico customers: "We want to foster closer relationships with clients while also exploring new growth opportunities in terms of expertise, market share and technological advancements. This way, customers benefit from direct access to tailored services while enjoying a closer partnership and an overall enhanced customer experience."
You mention Sofico has always focused on being close to your customers – with offices across the globe such as Australia, France, Mexico and Japan. Why did you decide to focus on the U.S. next?
The opening of a new office in Dallas, Texas allows us to closely align with our customers in the U.S. market. Indeed, Sofico has always strongly adhered to the philosophy of 'following the customer': we want to be where our customers are. This way, our customers benefit from direct access to tailored support and services, while enjoying a closer partnership and an overall enhanced customer experience.
The U.S. also has a large automotive finance, construction, material-handling and mobility market, offering abundant growth opportunities. An expansion to the U.S. market fits nicely into our global strategy. Dallas, Texas is an attractive location as a number of automotive manufactures have financial operations in the area and Texas is becoming a pillar in the U.S. mobility industry. In addition, it has a strong technology-based workforce, as a number of California technology companies have opened campuses there.
By being present in Dallas, we want to further nurture closer relationships with existing clients while also exploring new opportunities to grow in terms of expertise, market share and technological advancements. As a global player, it simply makes sense for us to be present in the U.S.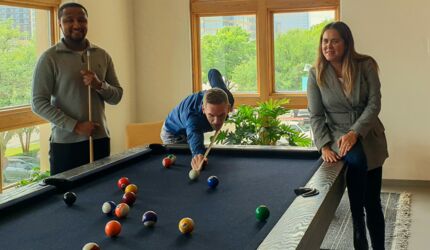 How will this strategy of 'going where the customers are' impact the team in the U.S.? Does this mean you are relocating people from other offices to create a team in the U.S.?
The North American market is the largest market globally for multiple types of vehicle leasing. That's why we wanted to form a team that combines complementary perspectives and expertise. The team in the U.S. office in Dallas consists of a strong combination of international relocations and local hires.
On the one hand, international Sofico team members from Belgium, Japan, Germany, and Australia are relocating to Texas, disseminating the Sofico know-how, experience and culture to the local team members. On the other hand, local talents ensure a strong understanding of the U.S. market and culture.
A good example of a new talent that brings valuable experience and multiple perspectives on the table is Mike Reinlein. Mike combines 10+ years of experience in commercial vehicle leasing and 20+ years in global corporate payments. As the new Country Manager for the U.S., he will oversee the successful customer implementation of our software solutions and drive growth in both our core vehicle leasing market and emerging related industries.
To further establish this new office, we are also bringing in near-shore development from the Mexican office. This blend of international experts, local talents and near-shore development ensures a well-rounded team, ready to take on any demand of the U.S. market.
What does Sofico offer to global and local U.S. customers?
We offer comprehensive support to both global and local customers in the U.S. By meeting specific market demands and U.S. regulations, we make sure our customers can easily adapt to regional flavors.
The high-level configurability of Miles Enterprise, our signature platform, allows customers to take matters in their own hands and respond in an agile and autonomous way to any specific market requirement – whether that's a new local sales tax or the need for a more tailored customer journey.
After all, the need to respond swiftly is real in today's industry. Globally, the fleet market is changing. There is a high demand for responsive software that is capable of rapidly adjusting to the industry's shifting landscape. The demand for flexible (car) subscriptions, for instance, is growing.
To assist customers in navigating the transition from an ownership model to a subscription-based or usage model, we offer solid and well-researched adaptations of our software solutions. We empower both our global and local customers to stay on top of the current trends of the industry.
As you mentioned, being close to your customers is a big part of Sofico's strategy. How does that reflect on your platform specifically? Will you adapt Miles Enterprise to the U.S. market?
Thanks to the high configurability, as mentioned earlier, there is no need to really change the product. It is built in such a way that it ensures flexibility without the need to actually change the base code. For the U.S. market, specifically, we incorporate functionalities that are unique to the region, like the sales tax.
Thanks to smart integrations of vendors and service providers, our platform can be configured to meet the current challenges of the North American market, enabling our U.S. customers to operate efficiently and effectively.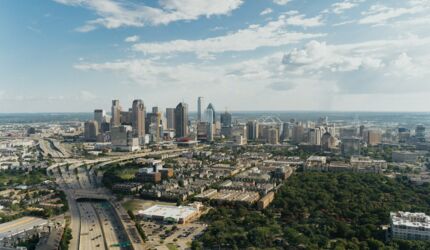 What's the impact of exploring different markets for your customers in different markets? Or, to put it more precisely, how is the expansion to the U.S. market beneficial for your other markets?
Operating in different geographical markets simultaneously offers us the advantage of staying on top of the different trends and innovations on a global scale. The U.S. market is different from the European one, as it is from the Japanese and Australian one. Product-wise, we see that the U.S. market is big on car ownership, as well as truck and equipment leasing.
Although the focus of interest can vary in the different geographical markets, the use case and asset journey are more or less the same. This means we can offer 35+ years of international experience in vehicle financing processes to all our different markets.
In that sense, the advantage of the expansion works in both ways. The U.S. customers can benefit from our global experience. They have the opportunity to enhance their business processes and launch innovative business models, leveraging our extensive years of experience and successful trials across diverse markets. Conversely, the different innovations and evolutions in the U.S. market offer abundant learning opportunities for our home markets.
Apart from that, a lot of our customers operate on a global scale, with a presence in the U.S. The U.S. expansion also empowers these customers by facilitating their international implementations. This ensures their operations remain consistent and efficient on a worldwide scale.
Which primary innovation in the U.S. market will keep us on the edge of our seat for the next years to come?
Do you have another hour to talk about that? (Gémar Hompes laughs) All jokes aside, yes, there are amazing innovations happening, both in the U.S. market and across the globe. If I really have to pick one, I will say that the recent developments in autonomous cars will undoubtfully have a lasting impact. I am convinced that innovations like these will lead to an evolution in the industry – opening the market to a whole scheme of use cases and players.
If you want to stay on top of these new challenges and experiments, it's necessary to be physically present. The in-depth market understanding gives us an extra edge and allows us to strategize along with customers on a global scale with ease and confidence.
Originally published on Fleet Management Weekly.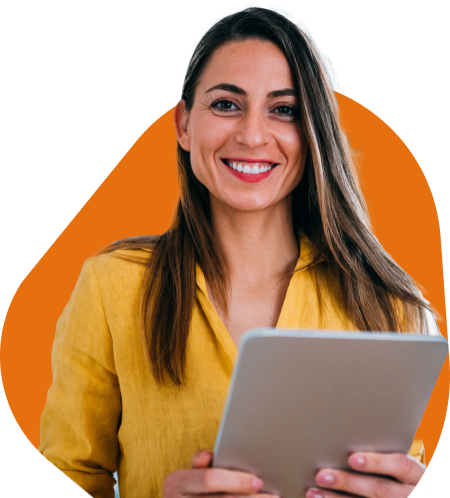 Get in touch
Request a personalized demo today
Curious about our full service portfolio for automotive finance, leasing, fleet and mobility management? Discover how to efficiently run your daily operations, hit business goals and provide a better customer experience from contract origination to asset end-of-life.