So far, Miles Enterprise has been implemented in five leading markets as part of a major pan-European roll-out across KINTO Europe's operations.
In recent months, Miles Enterprise has gone live in KINTO's fleet services businesses in France initially, followed by Italy, Spain and Germany.
In addition, there is an ongoing phased implementation process in Belgium involving the retail, wholesale and fleet sides of the business in that country.
The launch of KINTO has sprung from Toyota's well signposted and ongoing transition from car manufacturer to mobility provider and the belief that opportunities for innovative mobility services today are greater than ever, with an increasing shift from ownership to on-demand usership.
Cologne, Germany-based KINTO, which launched in April this year, is designed to meet these requirements, providing an array of mobility services, tailored to suit businesses, organizations, cities and consumers.
These include:
KINTO One – an all-inclusive leasing service
KINTO Flex – a flexible vehicle subscription service
KINTO Share – car-sharing service
KINTO Ride – ride-hailing service
KINTO Join – carpooling
KINTO Go – a multi-modal aggregator which co-ordinates mobility services.
Following an extensive evaluation and selection process, KINTO selected Miles Enterprise to manage all its vehicle full-service leasing activities based on previous experience of working with the platform in Australia, where it is employed by Toyota Fleet Management to manage a fleet of around 130 000 cars.
Implementation has proceeded apace across KINTO's European operations due to the two sides working in harmony together with closely aligned development teams.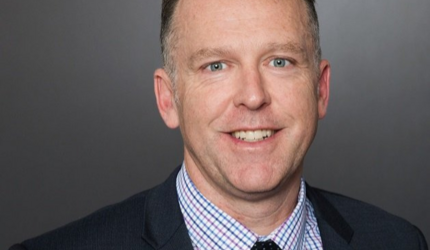 These were led by Phillip Boxsell, Director – New Business Development and Darren Hing, Senior Manager Systems at KINTO Europe and Bernard Zweistra, Project Manager from Sofico.
Together they worked with an adaptation of Sofico's Miles Reference Implementation (MRI) methodology, a framework based on experience gained from numerous implementation projects around the world, which Sofico has honed to establish a custom methodology that reduces the overall implementation time frame.
As a consequence, it was possible for KINTO and Sofico to create a common basis for each successive country roll-out and accelerate the implementation of Miles Enterprise in each country.
Phillip Boxsell commented: "Through the development of four greenfield sites and two existing businesses we have been able to develop a pan-European entity, which has been an outstanding success and has grown to around 100,000 vehicles, in a very short space of time.
"We have plans to grow our full-service leasing and mobility services across Europe, and the Miles Enterprise platform is a great foundation to support our plans.  We could not have done that without the input and expertise of Sofico and our close collaboration in implementing the Miles Enterprise platform so efficiently and effectively in our key markets."
About partnership
Gémar Hompes, Sofico Managing Director, added: "We are delighted that KINTO Europe has been able to establish its hugely successful business across Europe in such a timely manner.
"It has been testimony to the ability of our two teams to work so closely and effectively together to bring about this superb success story."